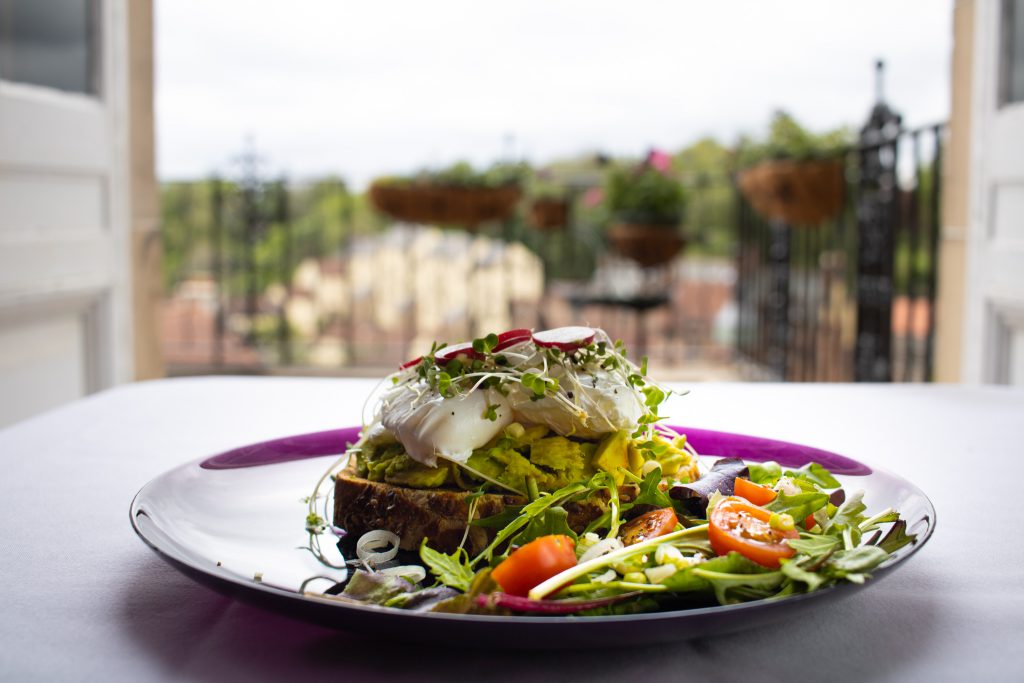 Steeped in culture and a rich history, there's a reason why Edinburgh is one of the most popular tourist destinations in the UK. Whether you're staying with us, visiting nearby, or you're a fully-fledged Edinburgh resident, there's never an excuse needed when it comes to making time for brunch!
Brunch at B+B Edinburgh sees a varied menu of classic dishes made with the very best local and seasonal ingredients. Think eggs Benedict, hot syrup pancakes or a big breakfast with all the traditional trimmings. For a healthier option, our very own Agnes has you covered with an avocado, egg and tomato sandwich made with the freshest of breads.  To drink, there's tea and fresh juices for those on their best behaviour, and Prosecco for those on their worst.
Brunch is served daily 11am-2pm
Click here to view menu
Due to current government guidelines, pre-booking is required.
To make a reservation call 01312 255084 or email info@bb-edinburgh.com